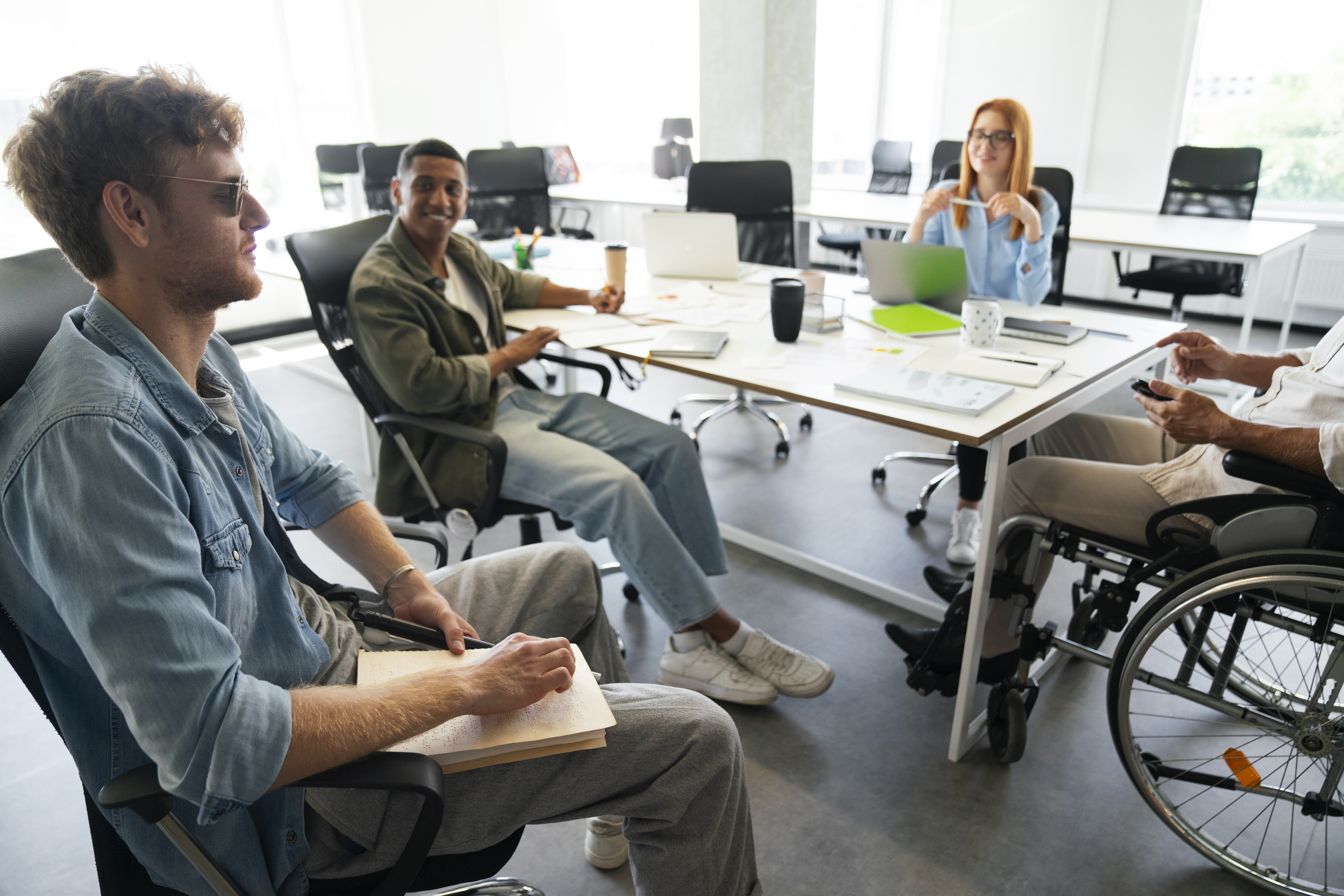 We are thrilled to announce the launch of our I-Stem Fellowship Program 2023, an initiative designed to provide support, mentorship, resources and opportunities to people with disabilities. At I-Stem, we firmly believe in the potential and capabilities of every individual, and it is this conviction that led us to the creation of this fellowship program.
The I-Stem Fellowship Program 2023 offers year-long mentorship opportunities, training, and various resources to support the professional growth of students and young professionals with disabilities (apparent or non-apparent). We aim to foster an environment where fellows can hone their skills in areas such as engineering, project management, marketing, sales, business development, operations, legal services, HR, and more. Each fellow will receive individualized coaching, an action plan tailored to their goals, and mentoring from both an I-Stem core team member and an industry professional. Furthermore, we will recommend fellows to various training and certification programs based on their individual goals.
As part of this program, fellows will become a part of our robust I-Stem community, which is already 4,000 members strong. This community provides a platform for networking with other members, attending special events, and receiving exclusive opportunities. To ensure our fellows are industry-ready, I-Stem also provides an interview preparation package and conducts mock interviews. Furthermore, a fully paid trip to our partner's event in Bangalore is provided, where fellows can learn and network with professionals from various industries.
One of the unique features of the fellowship program this year is the opportunity for a two-month paid internship with I-Stem or our corporate partners, depending upon the skills and interest of the fellows. Whether they're interested in software development or product management, the internship experience will be tailored to their aspirations, providing a hands-on experience of the corporate world.
We invite all students and young professionals with a visible or invisible disability and less than four years of work experience, living in India, to apply for the fellowship. The selection process involves completing an online fellowship application form, followed by interviews for the shortlisted applicants.
Join us in our mission to change the narrative around disability and highlight the abilities and talents of people with disabilities. For more information and to apply, visit our I-Stem Fellowship Program page.
Let's march towards an inclusive future, one step at a time!