Empowering people with disabilities using technology, community and support services.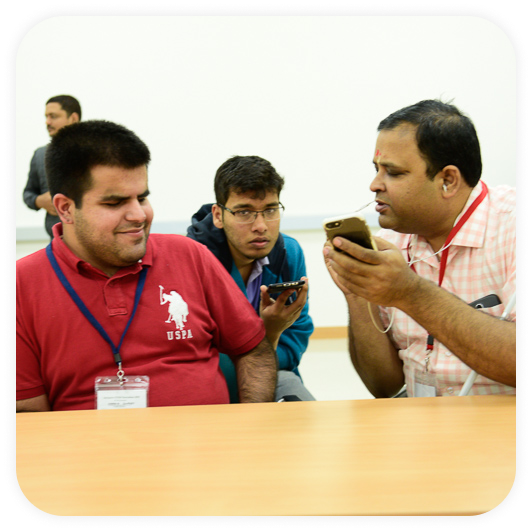 OUR VISION
There are over 1.3 billion people with disabilities around the world
Despite legislative measures and assistive technologies, there continues to be a big gap in education and employment opportunities for people with disabilities.
Recent advances in technology, however, makes it possible for people with disabilities to pursue several careers on an equal basis as others.
At I-Stem, our vision is to empower students and professionals with disabilities to realize their potential by enabling equal access to information, resources and opportunities.
SUPPORT OUR INITIATIVES
I-Stem relies on donations and sponsorships to organize community initiatives to achieve its vision of more equitable educational opportunities for everyone.
I-Stem works with Angels for Angels as a fiscal sponsor, and all donations are tax-exempt under 501(c)(3) of the Internal Revenue Code.