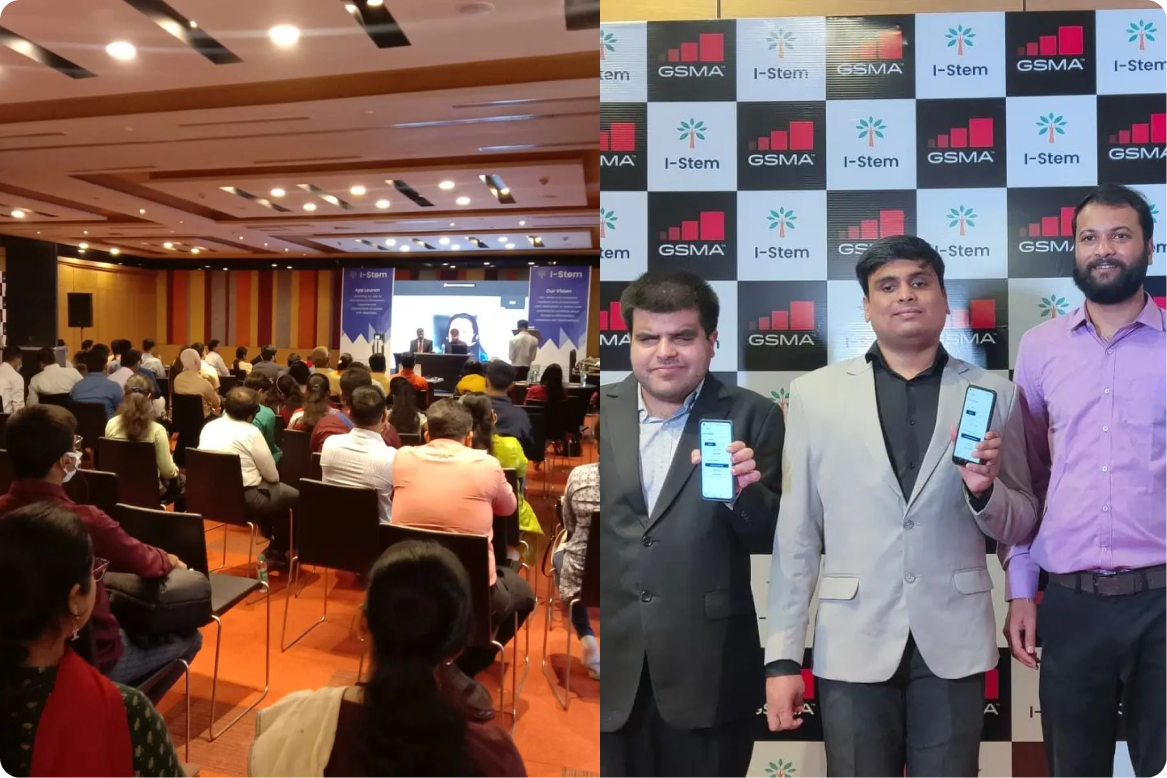 do you want to connect with other high-potential people with disabilities across the country? Do you want to get guidance from corporate professionals and be considered for hiring opportunities? Do you want to develop your skills? Do you want to learn about cutting edge assistive technology innovations?
Background
The past five years saw a group of passionate students and industry professionals (both people with and without disabilities) come together for the Inclusive Stem Confluence. The event consisted of a hackathon that challenged people with and without disabilities to develop meaningful technical solutions together in 24 Hrs. while also developing empathy for each other, a series of workshops and trainings, roundtable discussions, and career fair for people with disabilities. The aim of the event was to sensitize industry professionals and change the wider company mindset on the functioning and efficiency of people with disabilities, while also allowing the participants with disabilities an opportunity to learn from experienced professionals. The event led to several year-round initiatives including technical trainings, mentorship, recruitment activities etc.
The five events saw more than 350 participants with disabilities, students without disabilities from ten universities and corporate professionals from eleven companies participate. The event led to a group of universities coming together to share best practices on inclusion on their campus, companies sharing more about their programs, employees being sensitized, people with disabilities upskilling and receiving mentorship, and positive employment opportunities for many.
Inclusive Stem Confluence 2023
With success of the past five year, we are excited to bring back a better, bigger and in-person Inclusive Stem Confluence 2023. The event will focus on three crucial themes-digital accessibility, inclusive hiring and assistive technologies.
When?
Where?
The Details
This year's event will include the launch of I-Stem offerings, workshops and training programs, networking within the community and with employer partners, sensitization sessions, a fellowship program and an ideathon/hackathon.
The launch
I-Stem will be launching our services to connect with our community throughout the year and we would love for you to join us.
Workshops and Training Programs
This year as part of the Inclusive Stem Confluence, we will be organizing a series of workshops, training and discussions on digital accessibility, inclusive hiring and assistive technology in the global south. Learn from accessibility and D&I experts, other companies, researchers, universities and government departments about their work and initiatives. There will also be role-specific sessions for developers, designers, policy and compliance managers among others.
Networking
One of the key feedback from our previous events is the strong community participants have found at the event. Our employer partners have also found interactions with our community most rewarding, often resulting in hiring opportunities. Given this, networking both within the community and with our employer partners will be a key component of the confluence.
Fellowship
Get special attention from our corporate and other partners by applying for and being selected as an I-Stem fellow, a group of 20 high potential students and professionals with disabilities leading the way.
Ideathon/hackathon
Hack with participants with and without disabilities, form connections, build awesome technology and develop empathy in the process.